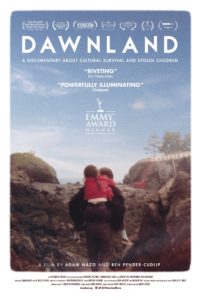 EDUCATORS, LIBRARIES, TRIBES,  COMMUNITY GROUPS, & THEATERS
INDIVIDUALS
The 54-minute broadcast edition of DAWNLAND is available on PBS Passport. (Learn about PBS Passport here) DAWNLAND is not yet available for individual sale. We encourage you to ask your tribe, tribal organization, public library, school, or community group to purchase the film.
QUESTIONS
How do I request a speaker to come to my screening? Please out this form.
May I preview the film before purchasing? Please contact us at info@upstanderproject.org.